Fundamentals of Agile & Scrum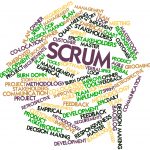 This one-day class is designed to provide you with a rapid foundation in the values, benefits, and practices of Agile and Scrum. After completing this class, you'll have a solid understanding of what "doing Agile" or "adopting Scrum" really means and be ready to move forward with Scrum in your organization. If you already do Scrum and need to spin up more teams or on-board new employees quickly, this is the class for you.

Here's a quick list of the topics the class covers:
Comparing traditional approaches and Agile approaches
Conducting iterative planning and development with Scrum, Kanban, and XP
Understanding the roles, events, artifacts, and rules of Scrum
Creating, ordering, and grooming the product backlog
Writing, slicing, and sizing user stories
Working with a Definition of Ready (DoR) and a Definition of Done (DoD)
Planning and tracking releases and sprints
Visualizing progress with taskboards, burndowns, and burnups
Estimating with teams using planning poker and affinity techniques
Understanding team velocity and role metrics
Conducting effective standups, sprint planning, sprint reviews, and retrospectives
PMI credential holders, can earn 7.5 PDUs for attending this class.
Who should attend?
With rich, useful content and a single day commitment, the class is great for both individuals and teams. Individuals quickly gain the knowledge they need to broaden their skills and make themselves more marketable. Who can't spare a day for that?
As for teams, the class delivers even more value by making it easy to afford sending team members together and compounding the learning they bring back to their companies. Compare that to sending a single person to a two-day class for $1500 and hoping that they'll be able to share what they learned to others.
Still need convincing?
Read what some students have said.
"The class was one of the most engaging and cost-effective classes I've taken in 25+ years of work."
– Irwin Schreiman, PerkinElmer
"WOW!"
– Chuck Miksis, Motorola Mobility/ARRIS
"Awesome Class!"
– Stanley Ivas
"Best in Boston to learn Agile/Scrum."
– Kanda Alagappan
"I can use these principles & practices to take charge of my day today."
– Heather Mardis, Motorola Mobility/ARRIS
"Very valuable and enjoyable."
– Larry Antonuk, Markem-Imaje
"Very informative, engaging, and a definite 'go to' for starting or improving agile in your company."
– Abhinay Pujari, GMO
"Well done. The experience of the instructors is great."
– Mike Dunbar, Conexant
"If you are planning to or are employing Agile methodology, this class should be required."
– Mark Ayasee, VFA Inc.
"Excellent class. Covered the fundamentals in a fun interesting manner."
– Josh Feldman

"It's as good for beginners as for someone who is already using agile."
– Oleg Puzatkin, VFA Inc.

"Great crash course in agile methodologies."
– Jill Nickerson, AlixPartners
"It's a great introductory class for understanding the fundamentals of Scrum."
– Chandra Kollipara, BA Insight

"Definitely worth every penny + would absolutely recommend!"
– Colleen Schwartz, AlixPartners

"Agile ASAP is a great one day introduction to Agile and Scrum.  The teachers are among the best in the world. I brought my entire team with me, and they left excited and ready to bring it to work the next day.  I will send more teams to this class, and I'll bring the teachers into my company for on-site training.  Don't miss it!"
– Richard Kasperowski, Nokia

Instructors:
The course instructors are from FreeStanding Agility, a team of Agile educators, trainers, and coaches with over 12 years of combined experience, coaching and/or training Agile teams in over 100 different organizations. LEARN MORE about the experts from FreeStanding Agility that teach this class.