Emerging Leaders Program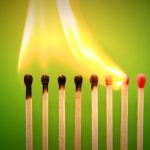 This innovative program is for business leaders who want agile mindsets and high performing teams at their mid-level leadership level. In three sessions, participants identify and amplify their personal and professional strengths (as well as their untapped potential) so as to boost individual and team results. 
Individually, team members will:
Discover their own Results System and how it determines the outcomes they get now.
Learn ways to unlock habitual ways of perceiving and doing things that keep them stuck or less effective.
Examine what drives their behavior as a manager/leader.
Expand their capacity to understand another's perspective and lead others effectively.
Identify ways to integrate agility principles into one's work.
Create action plans for going forward.
The team will:
Strengthen their working relationships with one another.
Align on vision and purpose.
Increase collaboration and responsiveness for delivering value.
Define action strategies for individual and team results.
Program Design
Session One: Full Team
This full day session delivers the Group Results Accelerator™. Here each team member explores their own Results System through individual exercises and time to reflect, collaborate, and share feedback in a group setting. Each team member shares only what they want to share, and each benefits from the socialized learning others bring to the discussion. The group experience enables each team member to maintain privacy, as well as benefit from the perspectives of colleagues in the ELP program.
Session Two: Individual Follow-Up
Here, each ELP participant has a confidential, 90 minute one-on-one coaching session with the facilitator. Each person has unique interests and uses this time to review their Results Accelerator™, talk about their insights, and look at areas for skill development and professional growth.
Session Three: Full Team
This full-day session is customized and tailored to each team's unique growing edge issues.  The morning core module explores the new brain research and its implications for how to lead and create work environments where knowledge workers thrive and excel.  The work of David Rock (Your Brain At Work) and David Pink (Drive) are cornerstones for this session.
The afternoon session is determined by you.  Here we work with you to design a session that delves into whatever topic or challenge is most pressing and valuable to you. Some themes clients have explored are: Business Agility; The Difference between Managing and Leading; How Does Functional Manager Role Change in an Agile Environment?
Session Four: Full Team
This half-day session builds on the outcomes from the previous two team sessions. It presents a specific, repeatable change strategy to not just name a business goal, but for achieving a desired outcome.  The focus is on creating a do-able, customized action plan for achieving outcomes for each emerging leader.
To find out more, call us at 781-609-7742 or take the survey below.
Interesting in finding out more? Take this quick survey!
Emerging Leaders Program Survey