Kanban Fundamentals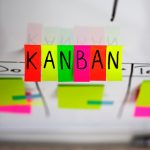 This 1-day class is designed to provide you with a rapid foundation in the values, benefits, and practices of Kanban. After completing this class, you'll have a solid understanding of what "being Lean" or "adopting Kanban" really means and be ready to start a Kaizen culture change in your organization. This workshop is taught using a combination of lecture, exercises, and interactive sessions. If you already do Kanban and need to spin up more teams or on-board new employees quickly, this is the class for you.
Here's a quick list of the topics the class covers:
Comparing traditional approaches and Lean approaches
Understanding the values and principles of Lean
Learning how to map your value stream
Learning how to create effective Kanban boards
Learning how to establish a real pull system (and why that is important)
Understanding and being explicit about cadences
Working with explicit policies and why they are important
Learning how to improve through a Kaizen culture
Understanding how to use the Five Focusing Steps to improve value throughput
Learning how to use Classes of Service to establish Service Level Agreements
Understanding how to set effective Work-in-Progress limits and why that is essential
PMI credential holders, can earn 7.5 PDUs for attending this class.
Who should attend?
With rich, useful content, and a single day commitment, the class is great for both individuals and teams. Individuals quickly gain the knowledge they need to broaden their skills and improve their ability to deliver on their project. Who can't spare a day for that?
As for teams, the class delivers even more value by making it easy to jump start a team together so everyone gets on the same page of how to execute honest and authentic Kanban. Compare that to sending a single person to a two-day class for $1,500 and hoping that they'll be able to share what they learned with others.
Still need convincing?
Read what some students have said about our training and workshops.
"Very valuable and enjoyable."
Larry Antonuk, Markem-Imaje
"Very informative, engaging, and a definite 'go to' for starting or improving agile in your company."
Abhinay Pujari, GMO
"Well done. The experience of the instructors is great."
Mike Dunbar, Conexant
"If you are planning to or are employing Agile methodology, this class should be required."
Mark Ayasee, VFA Inc.
"Excellent class. Covered the fundamentals in a fun interesting manner."
Josh Feldman
"It's as good for beginners as for someone who is already using agile."
Oleg Puzatkin, VFA Inc.
"Great crash course in agile methodologies."
Jill Nickerson, AlixPartners
"Definitely worth every penny + would absolutely recommend!"
Colleen Schwartz, AlixPartners
Instructors:
The course instructors are from FreeStanding Agility, a team of Agile educators, trainers, and coaches with over 12 years of combined experience, coaching and/or training Agile teams in over 100 different organizations. LEARN MORE about the experts from FreeStanding Agility that teach this class.