Become an Awesome Scrum Master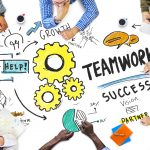 Does you team complain that retrospectives are a waste of time? Do they wait for you to tell them what to do? Do they work as separate individuals rather than as a collaborative team?
If you answer "yes" to any of these questions, you're not alone. These are typical challenges that most Scrum Masters face. Unfortunately, most Scrum Master classes or certifications do not prepare you to deal with these challenges.
That's why we created this class. It's designed specifically to teach you tools and techniques to deal with the team dynamics and challenges you face. In this one-day class, we cover ways to:
Help your team self-organize
Increase collaboration
Improve team engagement during scrum events
Deal effectively with conflict on your team
Who Should Attend?
Anyone currently performing the role of Scrum Master who wants to increase their impact and effectiveness.
Are There Prerequisites?
To get the most out of this class, we recommend you have completed FSA's Agile and Scrum Fundamentals class, earned a Scrum Master certification, or are currently performing the role of Scrum Master.
PMI credential holders, can earn 7.5 PDUs for attending this class.
Still Need Convincing?
Read what some students have said.
"I would strongly recommend this class."
– Heather Mardis, Motorola Mobility/ARRIS
"There is a lot that I will apply to my daily job."
– Phillip Connaughton, RunKeeper
"You can't beat the value that you get in a single day."
– Kanda Alagappan
"If you are thinking of adopting Agile/Scrum, you need to take this class."
– Neil Hentschel, Motorola Mobility/ARRIS
"Well structured course run by 2 personable and knowledgeable presenters. If you aspire to be an effective Scrum Master, I would recommend."
– Trevor Satour, Building Indigenous Capability, Australia
"Very informed, engaged instructors."
– Donna Graves, Copyright Clearance Center
"I would recommend it. Good overview of topics and concepts. Instructors were great."
– Jonathan Wilson, Veeder-Root
"Great class. Good useful tips and ideas I will implement in practice."
– Justine Winkelman, Copyright Clearance Center
"Informational, useful, and practical for anyone who is currently or aspiring to be a Scrum Master."
– Jason Flowers, VFA Inc.
"Great!"
– Britt McKinley, Motorola Mobility/ARRIS
"I would definitely recommend this class – I found it very engaging and helpful. I am going to try and employ what I learned on my next project."
– Karen Vitari, Copyright Clearance Center
"The small group size is a major plus , allowing the instructors to talk about thinks that really matter to the students."
– John Caldas, Apperian, Inc.
"Instructors and content were great. It was an eye opening experience."
– Kathy Comtois, Copyright Clearance Center
Instructors:
The course instructors are from FreeStanding Agility, a team of Agile educators, trainers, and coaches with over 12 years of combined experience, coaching and/or training Agile teams in over 100 different organizations. LEARN MORE about the experts from FreeStanding Agility that teach this class.